Enter your phone number above to join our team. By providing your mobile number, you agree to the terms & privacy policy for recurring campaign messages from Booker For Kentucky. Message and data rates may apply.
IT'S TIME
WE STAND
TOGETHER.
Kentucky Deserves
a New Deal
As Kentucky's next U.S. Senator, Charles will continue his lifelong work in service to regular people. His priorities will be where they've always been: ensuring life, freedom, prosperity for all.
Like far too many Kentuckians, Charles has had to face a world with the odds stacked against him. The odds he fought growing up in Kentucky's poorest zip code were vast. He defied them. He had to in order to survive.
Charles fought his way through and has devoted his life to fighting for a future where opportunity and success aren't determined by zip code, pronouns, or status.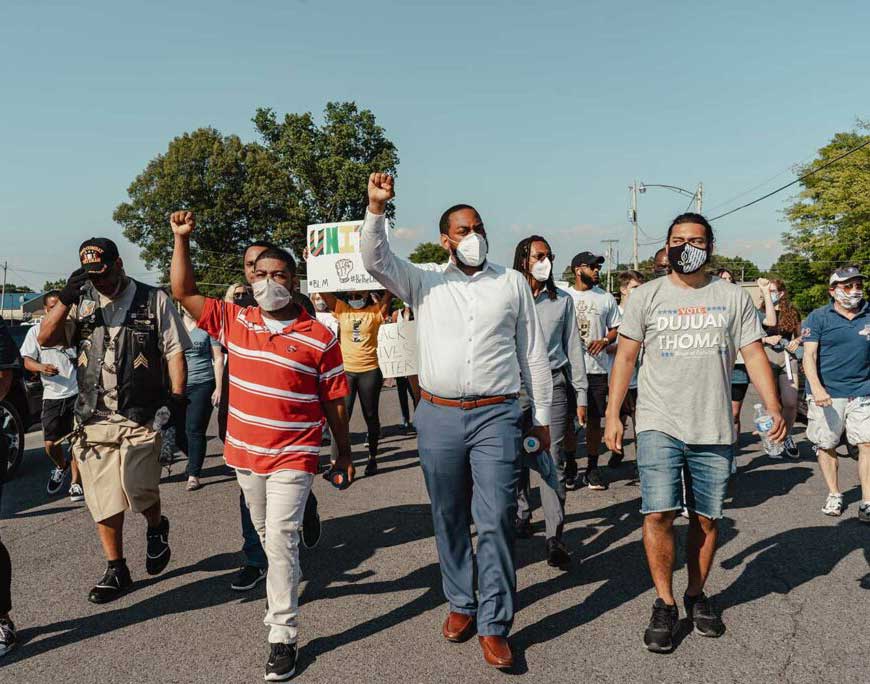 Charles has been a relentless champion in the fight for a Kentucky that works for all of us. He stood on the train tracks with the coal miners in Eastern Kentucky demanding honest pay for honest work.
He stood with our teachers when they stepped outside the classroom to fight for our children's futures. And he stood shoulder to shoulder with people of all ages in Injustice Square to say her name. He's stood with the people of Kentucky from the hood to the holler, and it's why they stand with him.
ARE YOU
READY
FOR A
BRIGHTER
FUTURE?
Working together, we can transform Kentucky.
If you've saved your information with ActBlue Express, your donation will go through immediately. Contributions to Booker For Kentucky are not deductible for federal income tax purposes.
Enter your phone number above to join our team. By providing your mobile number, you agree to the terms & privacy policy for recurring campaign messages from Booker For Kentucky. Message and data rates may apply.