BORN & RAISED IN KENTUCKY.
Charles Booker is fighting for a Kentucky that works for all of us, not just a wealthy few.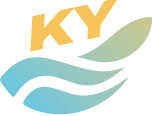 Charles is a husband, son, father, advocate, and relentless voice for the people of Kentucky.
Charles is a lifelong resident of Louisville's West End, growing up in what has been one of the poorest zip codes in Kentucky. Growing up, he experienced the pain of poverty firsthand, and saw his mom skip meals just so he could have enough. He's been homeless, and Charles has had to ration his insulin because he couldn't afford the medication he needed as a Type 1 diabetic.
Charles became the first in his family to graduate from law school, and went on to lead a transformative career across Kentucky, covering every level of government. He has served as a Director of Administrative Services for the Kentucky Department of Fish and Wildlife, where he traveled across the commonwealth and saw that all Kentuckians are united in their hopes for a better future.
In 2018, Charles was elected to the Kentucky House of Representatives, becoming the youngest Black state legislator in nearly 90 years.
As a legislator, Rep. Booker fought for the people: common sense gun safety reform, lower prescription drug prices, expanded voting rights, stronger labor unions, and for racial justice. He is a lifelong advocate for local businesses and working people.
Holding those same values, Charles launched an unlikely campaign for the U.S. Senate in the 2020 Kentucky Democratic Primary against the entire weight of the Washington establishment, where his inclusive message and authenticity resonated with Kentuckians across the commonwealth.
After a narrow loss, Rep. Booker founded Hood to the Holler, a grassroots organization to build on the values that have animated his whole life, and break down barriers between Kentuckians and their government. Now, he's running for U.S. Senate to continue the work of making Kentucky a place where all of us can thrive.
ARE YOU
READY
FOR A
BRIGHTER
FUTURE?
Working together, we can transform Kentucky.
If you've saved your information with ActBlue Express, your donation will go through immediately. Contributions to Booker For Kentucky are not deductible for federal income tax purposes.